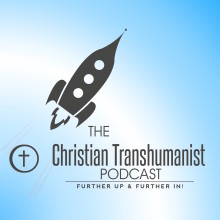 ---
Ep 41: David Pearce & Engineering Paradise
David Pearce lays out a plan for building heaven on earth, shows us why vegans need more science fiction, and explains why computers may never become conscious.
Bio:
David Pearce is a philosopher, a founder of the World Transhumanist Association (now called Humanity+), and the author of The Hedonistic Imperative.
Topics:
How do we make heaven on earth? A 3-step plan:

Stop systematically harming living beings. Shut down factory farms & slaughter houses. Introduce in vitro meats.
Designer babies & free genetic screening.
Raise our "hedonic set-point" — How much pleasure and pain we experience on average.

Wireheading vs Paradise Engineering?

Genetic Engineering, Smart Drugs, and why natural selection won't let us become wire-headers
Wireheading, Faith Healing & the Placebo Effect — Micah's comprehensive theory of placebo, faith healing, and the genetics of spiritual authority
Will genetic engineering increase biodiversity?
Do we need pain in order to experience pleasure?

Should vegans be more ambitious?

The significance of Science Fiction & Religious Visions

Will computers become conscious?

Is there one consciousness or many?
What does consciousness do?
Links:
Pull-Quotes:
---
Ep 41: David Pearce & Engineering Paradise
Micah Redding
2018-05-31 14:00:00
01:10:01
---