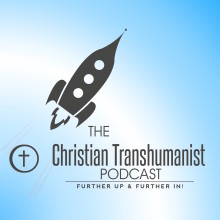 ---
Ep 25: Katharine Hayhoe, Christians & Climate Change
Katharine Hayhoe shares her unexpected journey to becoming an evangelical Christian climate scientist, discusses evidence for climate change, and explains why working to solve our climate problems doesn't mean "Big Government!". We explore optimistic ways to address global warming, and the incredible economic and health benefits of clean energy.
Katharine Hayhoe is an atmospheric scientist, a Professor of Political Science, and Director of Client Science at Texas Tech University. She is also the founder and CEO of Atmos Research, has been named one of Christianity Today's 50 Women to Watch, and has been recognized by Time Magazine as one of the 100 Most Influential People. Her Twitter bio reads: "First in line for cloning".
For skeptics of climate change, pay attention to the testimony of God's creation:
Tens of thousands of lines of evidence from God's own creation: sea levels are rising, glaciers are melting, animals and plants and bird and insects are moving.
For the first time in history of this planet, the evidence is pointing to us causing changes in the climate.
Our Christian Responsibility:
In the first chapter of Genesis, God gave humans dominion, stewardship, or responsibility over every living thing on this planet.
In Revelation 11:18 "God will destroy those who destroy the earth."
God has given this responsibility for good or bad.
How we can prepare to fix this:
Fixing this is not only possible, it is within our role as Christians.
Falling to act is like taking all the natural risks we face everyday and putting them on steroids.
Government does not have to be the solution, in fact it won't completely solve the problem.
Transitioning and speeding up transition to the clean sources of energy from the wind, sun and tide, that God has given to us in abundance.
Prepare for the changes that are already coming.
Prepare for risks to make sure that we are all going to be okay.
Clean energy has health benefits in addition to curbing climate change.
200,000 Americans are dying a year from air pollution. 5.5 million people in the world are dying.
Christians & Climate:
Climate Caretakers: An online global Christian community created to address climate change.
The "Green Bible"
Mitch Hescox: Life does not end at birth. To be pro-life is to care for life from conception to death
Cornerstone of sound practice: "God has not given us a spirit of fear, but has given us a spirit of love, of power to get stuff done and a sound mind." 2 Timothy 1:7
Global Weirding series: A PBS web series for dispelling climate change myths.
The number one predictor of climate change beliefs is contingent on where we fall on the political system.
Climate change is like smoking. At a certain point, some damage is irreversible. The best day to quit is yesterday. The next best time is today. And the next best time after that is tomorrow.
---
Quotes:
"We are designed to be part of the body of Christ, to work in community with each other, to express God's love to each other and to the world."

"If we act now we can avoid the worst of the impacts. If we put this off a couple of more decades we'll be in serious trouble."

"If we agree on the solutions, I don't care what we think on the science."
---
Ep 25: Katharine Hayhoe, Christians & Climate Change
Micah Redding
2016-10-24 11:06:00
00:31:58
---