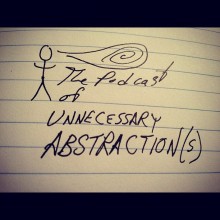 ---
Ep 9: Awesome Muffins
In this episode we talk about entropy, cynicism, misery, and Ryan Gosling, with plenty of #sports, #popculture, and #currentevents. Also discussed, why not to start a French Revolution.
Read our detailed shownotes here.
How Ryan survived the 27 club
Song: I am the cosmos
Creating a Wikipedia loop
Leslie Lohan, Lindsey Lohan's twin sister
Disney & the homunculus
Nightfall by Isaac Asimov
Choose Your Eschatology
The Daemons leaving (see Elizabeth Gilbert and [Daemons in His Dark Materials](http://en.wikipedia.org/wiki/D%C3%A6mon_(His_Dark_Materials)) and [Daemons in classical mythology](http://en.wikipedia.org/wiki/Daemon_(classical_mythology)))
Passing it on, like the Sprint Dime
Regular, awesome muffins to the right
Venkatesh Rao and Evil Twins
Daniel Quinn's Ishmael and the Second Great Awakening
Pete Rollins
Seeing the world negatively makes you happy, seeing the world positively makes you miserable
Nature vs Grace, as seen in The Tree of Life, Superman and Lex Luthor
Jem and the Holograms, their arch-rivals the Misfits, and the song Winning is Everything
Life is not a game, like Go or Magic the Gathering. It's more like basketball. #sports
"Ah, but a man's reach should exceed his grasp, Or what's a heaven for?" - Robert Browning
Whenever the buzzer sounds, there will always be balls in the air
Every single episode of LOST, in six seconds.
Vihart explains 20th century and atonal music and we use that as a way to talk about the breaking of language, and the urge to destroy everything in the hopes of remaking it
Hippies grow up to be Wall Street bankers
Jimi Hendrix and the national anthem
"Call the world if you please 'The vale of soul-making'." - John Keats
The Vast Economy includes black markets, grey markets, and thermodynamics
Micah is meta-cynical, seeing behind not just the first curtain, but the second curtain as well
And finally, everything comes to an entropic close.
---
Ep 9: Awesome Muffins
Micah Redding
01:40:20
---